Album BACK & FOURTH
Download:
Stream:
You prefer the CD-format? Buy "Back & Fourth" exclusively here in the online-store of our label Urban Grooves Berlin Records. More...
There you also find a complete list of all online-stores and streaming-sites, where you can download or stream the album.
---
Journalists, promoters and bookers are welcome to ask for a link to the album or a physical copy on request.

Electronic Presskit EPK "Back & Fourth"
Photos for print or online you can get on request

Music and Art Performance Sakura Klub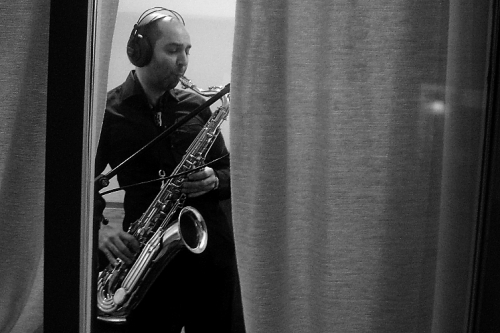 Oliver during the recording sessions at Greve Studio. Photo: Claudia Speer